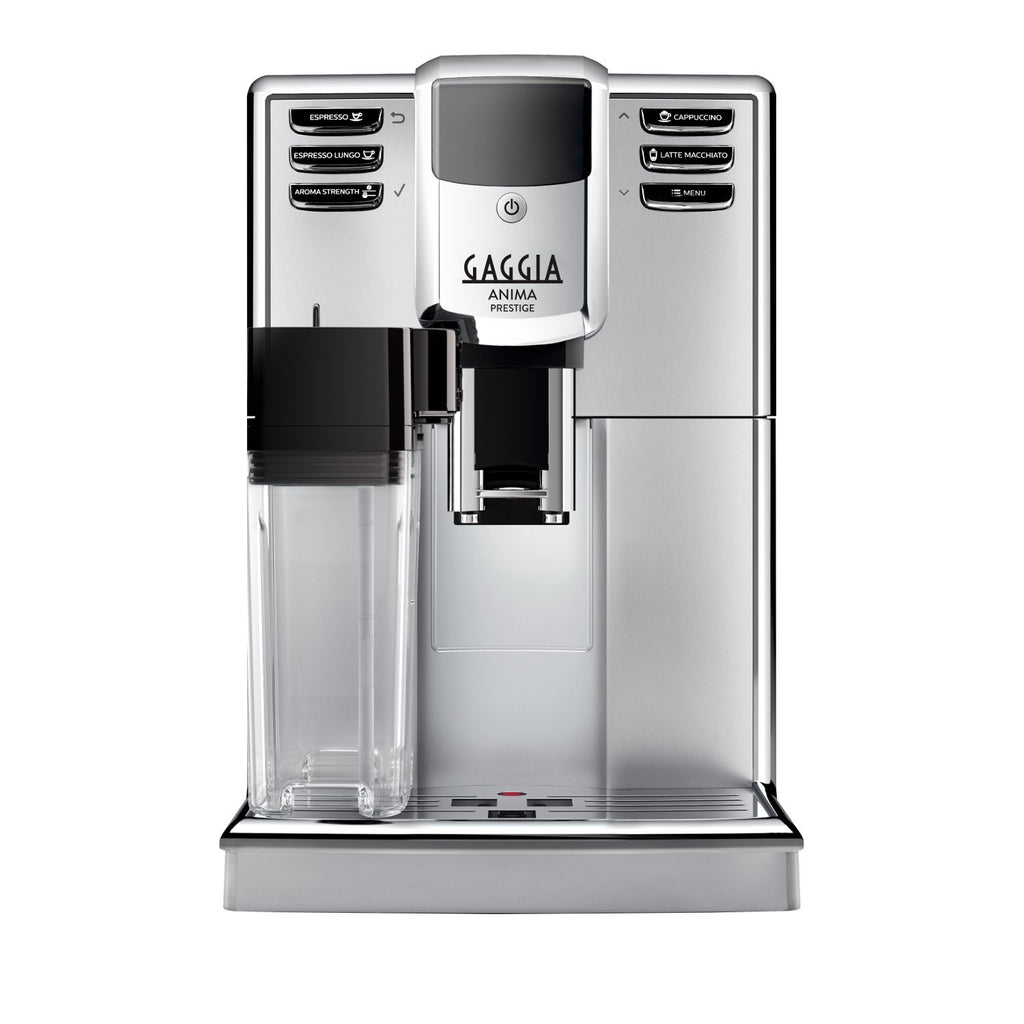 Gaggia Anima Prestige
There are 3 Versions in the Gaggia Anima range. All of them provides the user with great coffee at a touch of a button and the following features.
DESIGNED AND MADE IN ITALY - Guarantee of premium quality and a neverending passion for the art of espresso making.

OPTIAROMA - This feature gives you the unique possibility to personalise the intensity and flavour of your espresso, creating a tailor-made result by choosing the quantity of ground coffee per cup among 5 selections.

100% CERAMIC ADJUSTABLE GRINDERS - This material guarantees long-lasting performances, silence and the best in-cup result. Select among 5 options to customise your espresso, from the finest grind for a strong taste, to the coarsest for a lighter coffee.

PRE-BREWING - Unique body and taste for every espresso thanks to the pre-brewing function that adds a few seconds of pause between the first shower of hot water and the actual brewing.
AUTOMATIC CLEANING & GUIDED DESCALING - The coffee circuit is automatically cleaned when you switch the machine on or off. The machine alerts you when it is time to descale it and guides you step by step through messages on the display.
The Gaggia Anima Prestige, Is the highest model in the Anima Range, It adds a auto frothing milk carafe that you keep in your fridge. This gives you the ability to touch one button, and make milk based drinks without the need to move your cup.